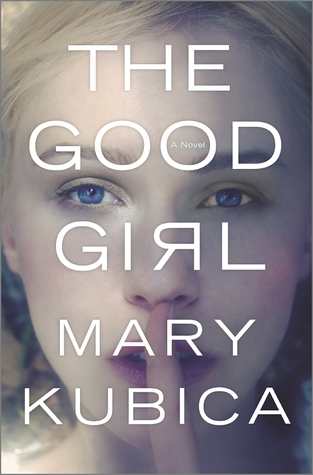 Goodreads Synopsis: "I've been following her for the past few days. I know where she buys her groceries, where she works. I don't know the color of her eyes or what they look like when she's scared. But I will."
One night, Mia Dennett enters a bar to meet her on-again, off-again boyfriend. But when he doesn't show, she unwisely leaves with an enigmatic stranger. At first Colin Thatcher seems like a safe one-night stand. But following Colin home will turn out to be the worst mistake of Mia's life.
When Colin decides to hide Mia in a secluded cabin in rural Minnesota instead of delivering her to his employers, Mia's mother, Eve, and detective Gabe Hoffman will stop at nothing to find them. But no one could have predicted the emotional entanglements that eventually cause this family's world to shatter.
An addictively suspenseful and tautly written thriller, The Good Girl is a propulsive debut that reveals how even in the perfect family, nothing is as it seems.
Author – Mary Kubica
Format – Audiobook
Duration – 10h 38m 15s
My Rating – 4/5 stars
---
My Thoughts
Positive feedback – I LOVE this book! There are so many reasons to love this book. First off, I love the narrators who spoke throughout the audiobook. I love the sound of the personality they put in to make the story sound so awesome. Their voices made me sleep better throughout the night hence the reason I love audiobooks now. The plot of this story was awesome. I loved the three different perspectives of the case and the depth of the content. Every chapter I found out something new of each character that made me think twice of even judging them, especially Colin.  
I've cried, laughed and even felt angry, not only at myself or the character but WITH them. I could feel Mia's sadness and emptiness after the incident. I could feel the pity and worries of Colin. I could feel the love between them. I felt angry at James and even felt sorry for him because of his selfishness. I felt Gabe's loneliness. I felt Eve's hopelessness for her daughter and what she couldn't do for her. Their emotions were my emotions!
The character I fell in love with was Colin.
Negative feedback – I have no negative feedback for "The Good Girl". Mary Kubica did a really good job writing this up 🙂
"The Chicago winter is harsh. But every now and then God blesses us with a thirty-or forty-degree day to remind us that misery comes and goes."